Timetable
Day Of
The fair will run from 10AM to 5PM, but you are welcome to come at any time! Here is the schedule we will be following during the day.
| Time | Event |
| --- | --- |
| Friday, 7:30 AM | Fair setup begins, and the first volunteer slots are at this time. |
| Friday, 10:00 AM | The fair officially begins and interviews start! |
| Friday, 12:30 PM | Food will be provided for sponsors, volunteers, and ProjXpo participants. |
| Friday, 5:00 PM | The fair closes and interviews end. |
| Saturday, 9:30 AM | Saturday interviews begin. |
| Saturday, 5:00 PM | Saturday interviews end. |
Tech Talks
Come learn about the cool projects and technology that these companies are working on! All events will be catered with either food or boba!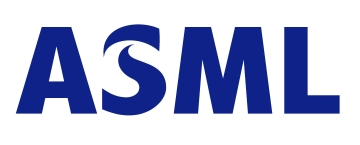 ASML - Thursday, February 9, 6:30 - 7:30 PM
Room 4-270 Refreshments will be served!
As the world's leading semiconductor lithography systems company, ASML designs, manufactures and services the machines used by all the world's chipmakers to image billions of tiny structures at sub-nanometer accuracy on silicon. There is a 90% chance that the chips in your smart devices are made on our machines. ASML builds some of the most amazing machines you will ever see, and the software to run them, driving toward ever smaller, cheaper, more powerful and energy-efficient chips. This requires expertise in servo controls, mechatronics, mechanical engineering, electrical engineering, embedded software engineering, optics, physics, manufacturing, industrialization and more. Please join us for a tech talk to learn about all of the exciting career and internship opportunities available at ASML.

Formlabs - Wednesday, February 15, 5-6 PM
Room 1-190 Refreshments will be served!
Formlabs is expanding access to digital fabrication, so anyone can make anything. In 2011, three MIT graduate students set out to create a more accessible 3D printer. Today, Formlabs is the world's leading maker of professional, affordable 3D printers with a global team of 750+ dedicated Formlings. We believe in what we do, and we're excited about creating powerful tools that change the way we work and live.